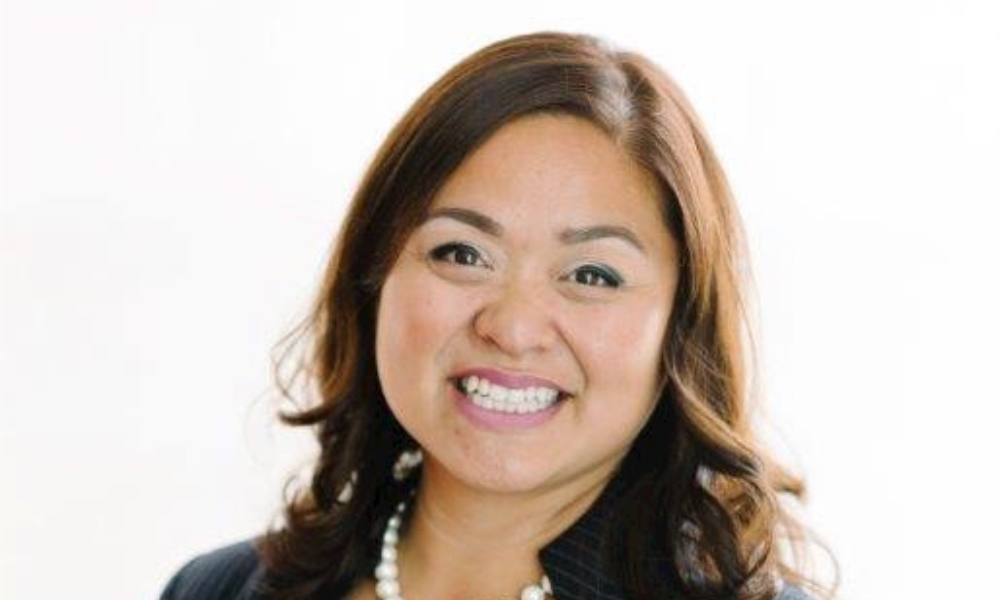 What will set Aviva Canada's auto care centres apart?
Rollout comes as some repairers are grappling with backlogs
Motor & Fleet
By
Gia Snape
Aviva Canada is seeking to provide a personalized and convenient experience for policyholders at its new AutoCare centres, particularly at a time when vehicle repair centres across Canada may be grappling with long backlogs and a shortage of materials and skilled labour.
An Aviva leader also told Insurance Business that they want to inject a strong sustainability element into the initiative.
"It really is about the customer and making sure that they get faster, more personalized service," said Rosallie Papa-Reid (pictured), VP national auto claims at Aviva Canada.
"Skilled labour and supply chain issues are making the whole process a little more difficult for customers. So, now is the right time [to launch this initiative]."
The inaugural Aviva AutoCare Centre launched in North York, Toronto earlier this month. Additional locations are set for the Greater Toronto Area and Alberta by the end of the year.
"We are looking at places in Mississauga and as well as Hamilton [in Greater Toronto], and then also two locations in Alberta, likely Calgary and Edmonton," Papa-Reid said of the rollout.
"The plan is to make our mark across the country. We are full speed ahead and already in negotiations and discussions with our partners."
What makes Aviva AutoCare Centres different?
With capacity dedicated solely to Aviva policyholders, the repair centres can deliver quick service, said Papa-Reid.
But what sets the centres apart are the Aviva adjusters on site, "to add that extra layer of customer service" for policyholders, according to Papa-Reid. The VP said that with claims paperwork handled on site, customers can rest easier and expect faster turnaround times.
Aviva Canada also partnered with preferred vendors to provide "a trusted auto repair solution" to its customers. When an Aviva customer is involved in an accident, they will have the option to have their vehicle repaired at the nearest Aviva AutoCare Centre.
Customers can drop off their vehicles at the centre and receive a rental vehicle if needed. They will be kept informed of their vehicle's status and receive a notification when their vehicle is ready for pickup.
"Aviva AutoCare Centres offer our customers a more personalized service that matches Aviva's promise to be there for them when they need us, helping to take some of the stress away from the claims process," said Kim Leggette, head of claims at Aviva Canada in a press release.
Aviva Canada's push for sustainability
Papa-Reid revealed that the company is proud to incorporate sustainable materials, such as of energy-efficient lighting, eco-friendly window coverings, and native plant gardens, at its AutoCare facilities.
"Every centre that we're going to open will have a sustainable environment in mind," she told Insurance Business.
Beyond physical features, Aviva is incorporating sustainable practices into its auto repair centres, including technology that allows the centres to repair damaged plastic without having to replace parts.
The repair centres will also roll out a new parts procurement tool that gives Aviva a bigger marketplace to access recycled auto parts.
"This tool will move the needle on our sustainability ambitions," said Papa-Reid. "We're trying to make sustainability a part of our decision-making process."
"A portion of the funds went to the future talent that's needed for the electric automotive transition," Papa-Reid said. "It's a once in a lifetime experience and learning opportunity for these Ontario tech students."
The insurer has also unveiled an electric vehicle (EV) insurance solution that awards customers up to 10% off their premiums for EVs.
What are your thoughts on Aviva Canada's new auto centres and sustainability initiatives? Sound off in the comments below.
Keep up with the latest news and events
Join our mailing list, it's free!