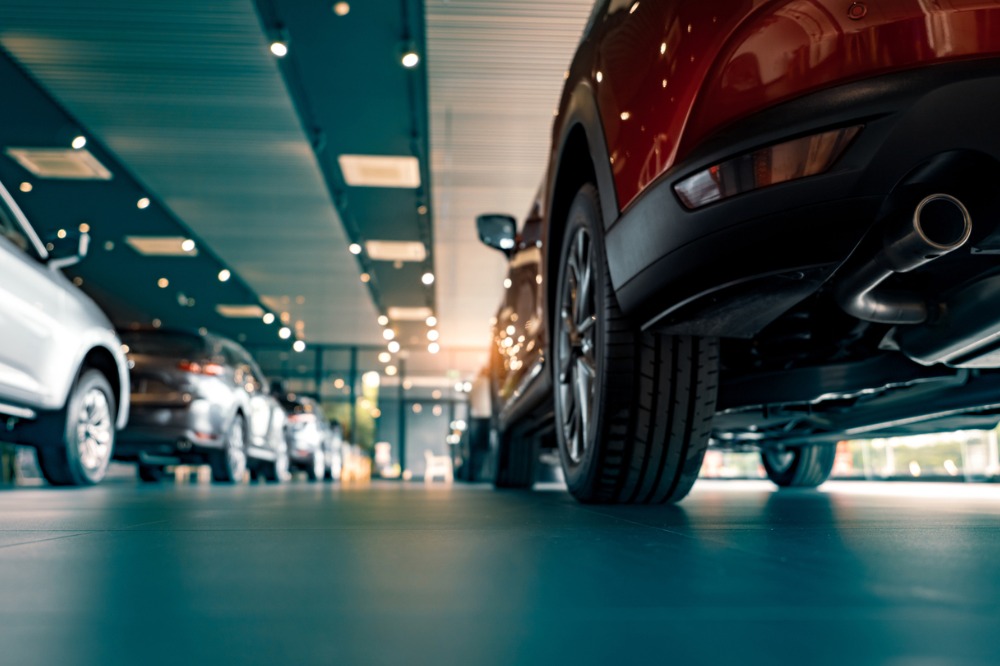 What Nationwide's E&S commercial auto exit means for the space
"It might be a little more painful for the brokers and agents out there for a little while"
Nationwide's E&S commercial auto exit has set tongues wagging, but while industry sources told Insurance Business that it will have had an impact and brokers may feel some short-term pain, they were confident that it will not reshape the space.
"As a whole, the Nationwide exit, while it is impactful, it's a very large marketplace and the company was already starting to exit certain classes of commercial auto business and territories, like California," said Jennifer Nuest, senior vice president, transportation practice leader at Amwins.
"Typically, what's going to happen with an exit like this is a bunch of different players that are going to pick up the business, depending on what segment of commercial auto we're talking about."
"It might be a little more painful for the brokers and agents out there for a little while"
While Nationwide pulling out of the commercial auto space may have sounded some alarms, overall, the market is too fragmented to be affected in its entirety.
"For example, I would anticipate for the trucking business, the bulk of that will get picked up where there probably was other competition," Nuest said.
In contrast, more niche operations or businesses that are located in areas where there is a judicial hellhole may be most at risk of bloated premiums or potentially going out of business.
Additionally, businesses with unfavorable safety records or higher loss ratios where underwriters do not see promising progress in safety and loss prevention are the ones that get pushed out of the market.
"The clients that have taken advantage of those Nationwide services for risk management and loss prevention should be in a better place than where they were before entering into their relationship with the carrier," Nuest said.
"So hopefully, that actually helps them have more options going back out into the marketplace."
As with any transition and carrier pulling away from a market, things will be tough for insurance professionals trying to place business elsewhere, but Nuest believes this is only temporary.
"It might be a little more painful for the brokers and agents out there for a little while," she said.
Gene' M. Cain, broker, transportation at Burns & Wilcox said that partners who had done business with Nationwide will be able to "take that business and move it to the carriers that they have. It's very clean business."
Cain did notice in Q4 of last year, the market did soften up a little bit, where pricing had gone down as well as renewal retention. Several new submissions had come in due to marketing efforts, while new players were entering into the market which can be a bit surprising given the line's history of underperforming financially.
Why is commercial auto mostly so unprofitable?
According to S&P Global Market Intelligence, the combined ratio for commercial auto insurance stood at 101.5% in 2022.
"Our biggest challenge is definitely from a claim standpoint," said Cain.  
"The pricing is still extremely costly for clients. Elsewhere, people aren't shopping like they were doing during COVID, gas prices went up, freight haulers are charging more for our truckers to haul their goods. So it's really an interesting dynamic."
While rates will increase to try and fix the market's unprofitability, complicated conditions are making claims very expensive.
First, there's the rampant inflation that is crippling the global economy, as the cost to repair a vehicle has jumped significantly.
More and more automobiles are equipped with technology that is costly to replace, such as sensors for driving assistance or EV batteries for electrical vehicles.
Furthermore, as the world reopened post-COVID and more vehicles have hit the road, there has been an increase in speeding and unsafe driving leading to severe injuries and accidents.
How insurtechs are complicating matters
While there is much that can be said about telematics and in-vehicle cameras helping to improve rates in the commercial auto space due to fix underwriting concerns, Cain is mostly cautious about how these technologies and its advantages are being leveraged by insurtechs.
Insurtechs are writing these risks "based on driver habits, what the insurance guidelines are and having cameras, but there's so much more involved with promulgating the rates," she said.
This led to unsustainably low rates, which have since risen to deal with the unique demands of the market — some carriers have exited the market entirely.
"There are so many of those companies that have reached out to me that want to have a discussion because they're using all of this telematics information, and they want to place insurance coverage," Cain said.
But she believes that the technology has not been in use long enough to use historical data to underwrite and price accordingly.
And within the data that is being collected is two years of COVID lockdowns, where claims and losses decreased significantly due to lessened traffic on the road.
"Businesses are looking at this and thinking 'we can really make money at this', well, you still really can't," Cain said. "But you know, you need to look at 10 years of data versus five years."
Keep up with the latest news and events
Join our mailing list, it's free!