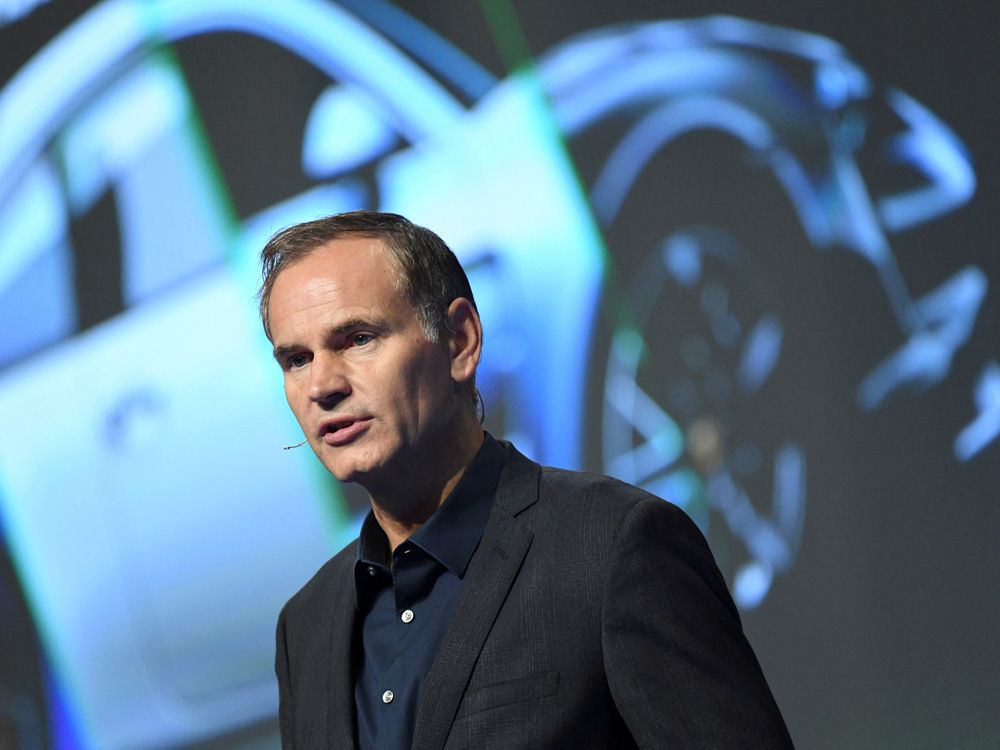 Volkswagen's interest in Canada shows auto sector dynamics shifting
Canada is moving to capitalize on the shift to electric vehicles and is positioning itself as a source of raw materials
Article content
Volkswagen AG's chief executive Oliver Blume has made it clear — twice — that Canada is becoming a more attractive place for players in the electric vehicle industry to do business, and that his company wants in on the action.
Article content
On Thursday, at the company's leadership conference in Wolfsburg, Germany, Blume signalled VW would look for potential suitable locations in Canada to build a battery cell manufacturing plant.
Article content
"Canada is one logical option for the construction of a gigafactory in the region of North America," he said. "The country offers high sustainability standards and ideal economic conditions and the government of Canada has already proven to be a strong and reliable partner."
But with no funding attached, the implications of the announcement for the country's nascent EV economy are up in the air. The announcement on Thursday came as an addendum to a memorandum of understanding (MOU) VW and Canada signed in August, in which the two parties agreed to co-operate on building a "sustainable" battery electric vehicle supply chain.
Article content
Skeptics say the announcement shouldn't be seen as significant, but optimists say that VW, which competes continuously with Toyota Motor Corp. to take the crown as largest automaker in the world, and is as committed to the electric vehicle transition as any other automaker, could easily have said nothing at all.
"As a publicly traded company, they would not have signed that MOU, I assure you, if it wasn't a real effort," said Flavio Volpe, president of the Automotive Parts Manufacturers' Association, an auto parts industry lobbying group. "You do not tell the market you're looking at sites in Canada if it's bull, I mean there's no upside to it."
Still, Volpe acknowledged that there's a political element to the situation that cannot be ignored: VW signed the original MOU in August while German Chancellor Olaf Scholz visited Canada, seeking a source of liquefied natural gas that could help it end its reliance on Russia. Although it did not walk away with a new LNG supply, it signed a deal with Canada to jointly explore the production of green hydrogen fuel for export to Germany. And just weeks earlier, Foreign Affairs Minister Mélanie Joly agreed to return turbines that were repaired in Canada for use in a key Russian natural gas pipeline that supplies Germany.
Article content
The turbine's return drew strong objections from Ukraine, and required an exemption from Russian sanctions. However, the situation showed that Germany is looking to Canada as a potential energy partner.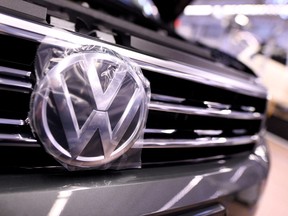 Volpe said the developments are all signs of how geopolitics, the energy transition and the move to build a battery-electric-vehicle supply chain have reshuffled the dynamics of auto sector trade and investment in ways not seen for years, if not decades.
Canada is moving to capitalize on the shift and is positioning itself as a source of raw materials, with a more efficient mining permit process than the U.S. It also has a century-long history of building automobiles, which means it has a workforce that can build EVs.
Article content
The country's strength in tech is also a selling point. Ontario, in particular, has one of the largest tech ecosystems in North America, which experts say is becoming a more important factor as automakers increasingly embed computers and software in vehicles, hoping that eventually cars will auto-pilot themselves.
To date, Canada has spent billions of dollars to entice automakers, with growing results. Europe's Stellantis N.V. has agreed to build a battery factory in Windsor, Ont., while Umicore plans to produce battery materials in Kingston, Ont. BASF SE is planning to produce battery materials in Bécancour, Que, as are General Motors Co., in partnership with South Korea's POSCO Chemical.
The inflow of investments to Canada marks a reversal from years past when automakers generally pulled investment from the country, often citing the need to move to lower-cost jurisdictions.
Article content
Some in the auto industry, including Volpe, cite the throne speech in December 2019, not long after Canada committed to reach net-zero emissions by 2050, as a turning point for Canada's auto industry.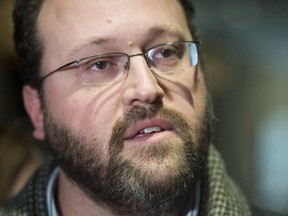 But others say the turning point happened a little later, in 2020, when Canada, Mexico and the U.S. signed the United States-Mexico-Canada Agreement, the replacement for the North America Free Trade Agreement. The new trade deal raised the threshold for the amount of North-American made parts and raw materials required in a vehicle to avoid tariffs to 75 per cent from 62.5 per cent. Subsequently, later that year, Toyota announced it would build luxury and sports vehicles in Ontario — the first time it did so outside Japan.
Article content
Any momentum for Canada's auto sector has only grown since then, as Industry Minister François-Philippe Champagne and his counterparts in Quebec and Ontario, including Ontario's Economic Development Minister Vic Fedeli, flew around the world courting automakers and pledging billions of dollars to help them build manufacturing facilities in the country.
The sector got yet another shot in the arm earlier this year when the U.S. passed the Inflation Reduction Act, which includes consumer incentives for electric vehicles produced in North American plants using North American raw materials.
So will VW actually build a battery factory in Canada or is it, as some skeptics would say, political posturing?
"From what I understand it's one site amongst potentially other options as well," said David Adams, president of Global Automakers of Canada, a lobbying group that counts VW as a member. "But it's all positive at the end of the day."
Article content
Adams said VW, a public company, would make a close calculation of costs and opportunities before making its decision.
Volkswagen considering Canada for a North American battery factory

EV transition could add $48 billion to economy, but only 'if Canada plays its cards right'

EV prices near 'tipping point' on government cash and lessons from Andrew Carnegie
Volpe said there's reason to believe the company's intentions are sincere. VW already buys hundreds of millions of dollars of auto parts from Canadian companies, and the fact that it is scouting locations in Canada means it is serious, Volpe said. And even if nothing comes of the announcement, he said other automakers may be enticed to consider building here.
Article content
By his estimates, automakers need to build several more battery factories in North America to service the market here, but the window of time to take action is narrowing.
VW's announcement on Thursday featured photos of Champagne signing the MOU with Blume. But Volpe argued that now is the time — while automakers are figuring out where to build their North American supply chain — for politicians to vigorously court more companies, and ply them with incentives.
Champagne's efforts are already paying off for Canada in the new investments in its auto sector, Volpe argued.
"He's on a hitting streak," he said of Champagne.
• Email: [email protected] | Twitter: GabeFriedz