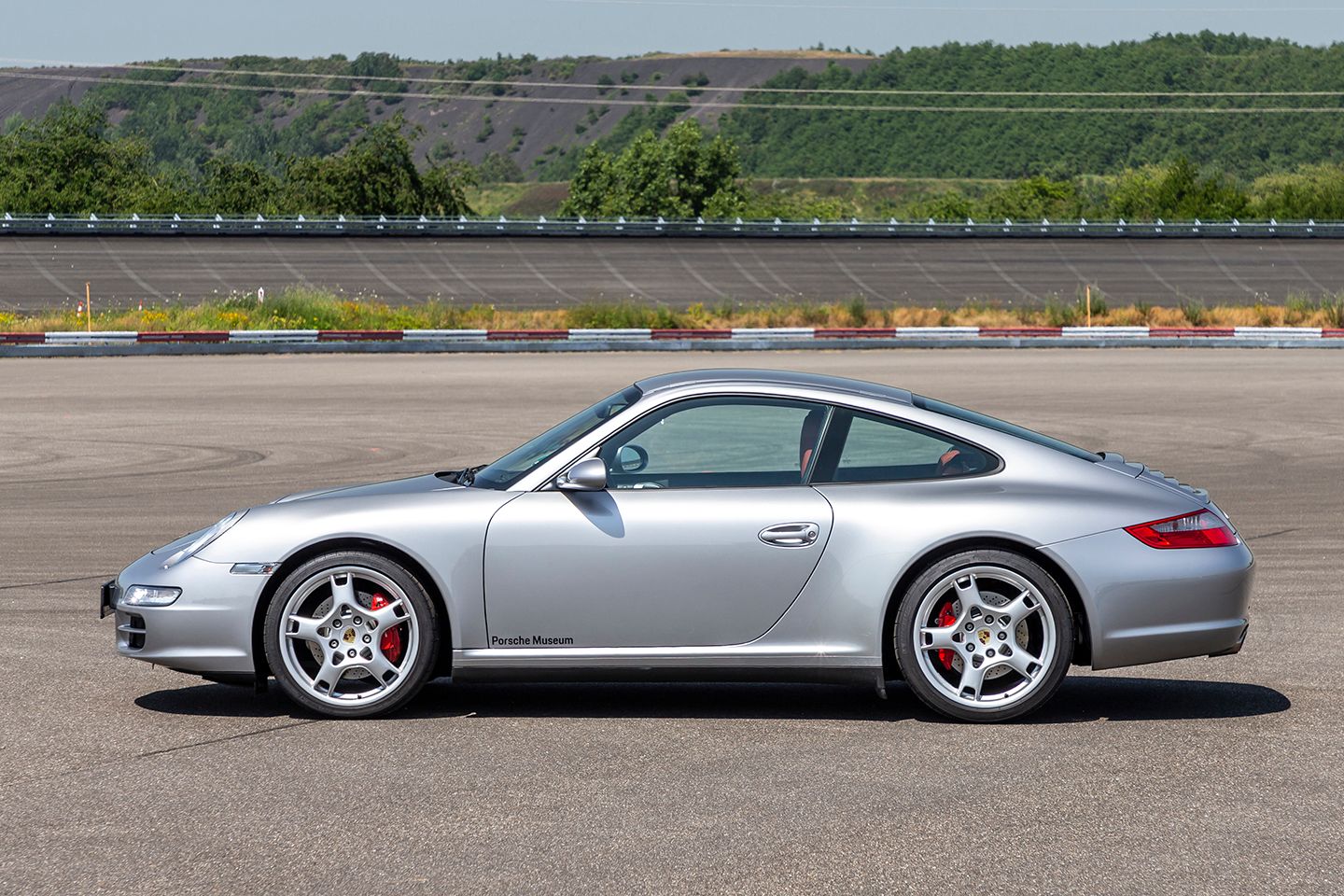 Top 12 best sports cars as voted for by you | PH25
1. Lotus Elise (S1) – 27.06% of the vote
The original Lotus Elise didn't just edge a victory in our poll, it took a landslide win with nearly double the votes of the runner-up. Of course, that came as no surprise: the S1 Elise represents the very best of the Great British sports car, tipping the scales at just 725kg thanks to the innovative combination of glassfibre body and ultra-stiff aluminium chassis. That package, along with a peppy 1.8-litre Rover K Series engine, resulted in an incredibly agile and wonderfully brisk sports car. Add to that its relative affordability at launch, and it's little wonder the Elise was such a smash hit. Lasting popularity means there are plenty of well-looked-after examples up for sale at any one time, with this ultra-low mileage example available at £27,995. The next owner can boast it's officially the best sports car of the past 25 years, too… 
2. Porsche 911 Carrera (997) – 15.01%
A 911 was always going to finish strongly, the bigger question was how high it would rank. After all, it's one of the most evocative sports car shapes ever created, with the rear-engined layout honed and perfected over six decades. Today's 992 is undoubtedly one of the most capable sports cars ever made, but for outright driving pleasure and engagement, the older 997 remains something of a sweet spot. Hydraulic steering, naturally aspirated engines for the standard Carrera models and a considerably smaller footprint than its successors mean the 997 will forever be a significant 911 – like the 993 is for the air-cooled era. You can find one for as little as £23,000 at the time of writing, though this 997.2 Carrera 2 caught our eye at £39,900. Get in quick, before values go the way of the 993…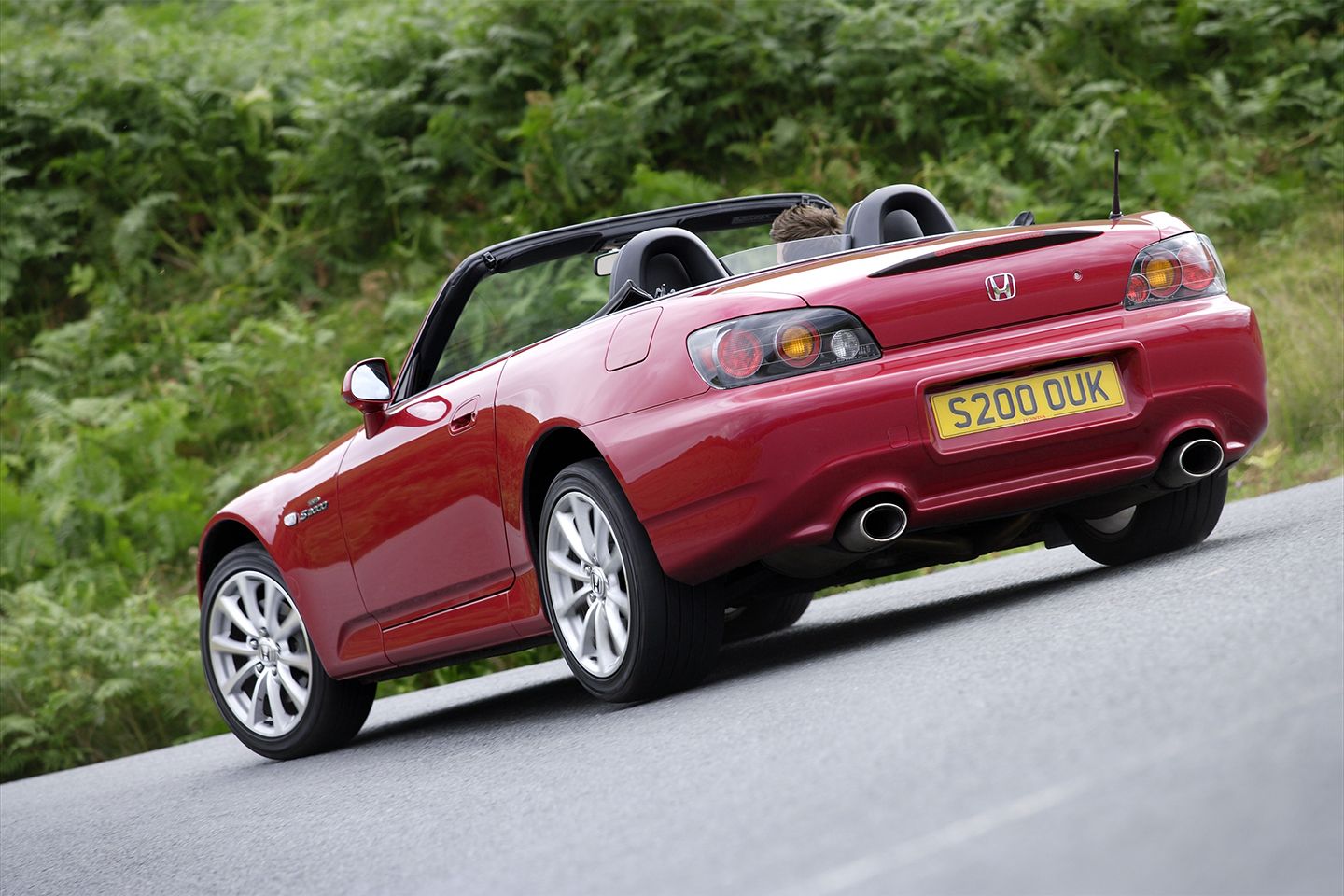 3. Honda S2000 – 14.85%
There's something rewarding about a sports car that makes you work. The Honda S2000 certainly didn't make its 240hp easily accessible, with peak power not reached until beyond 8,000rpm, but the effort was more than amply rewarded: to feel the F20 four-cylinder scream to almost 9,000rpm is one of the great automotive experiences. Sure, it's a little down on torque and the early EPAS isn't to everyone's taste, but the S2000 absolutely nails the fundamentals: a screaming four-cylinder engine, snappy manual gearbox, and exciting rear-drive handling. Its various appearances in computer games and movies have made it one of Japan's most recognisable sports cars, too. You can pick one up for as little as £8,000, but we'd rather fork out a bit more for a facelifted model, which fixed some of the foibles of the earlier cars. This one looks particularly good at £12,995, blue seats and all.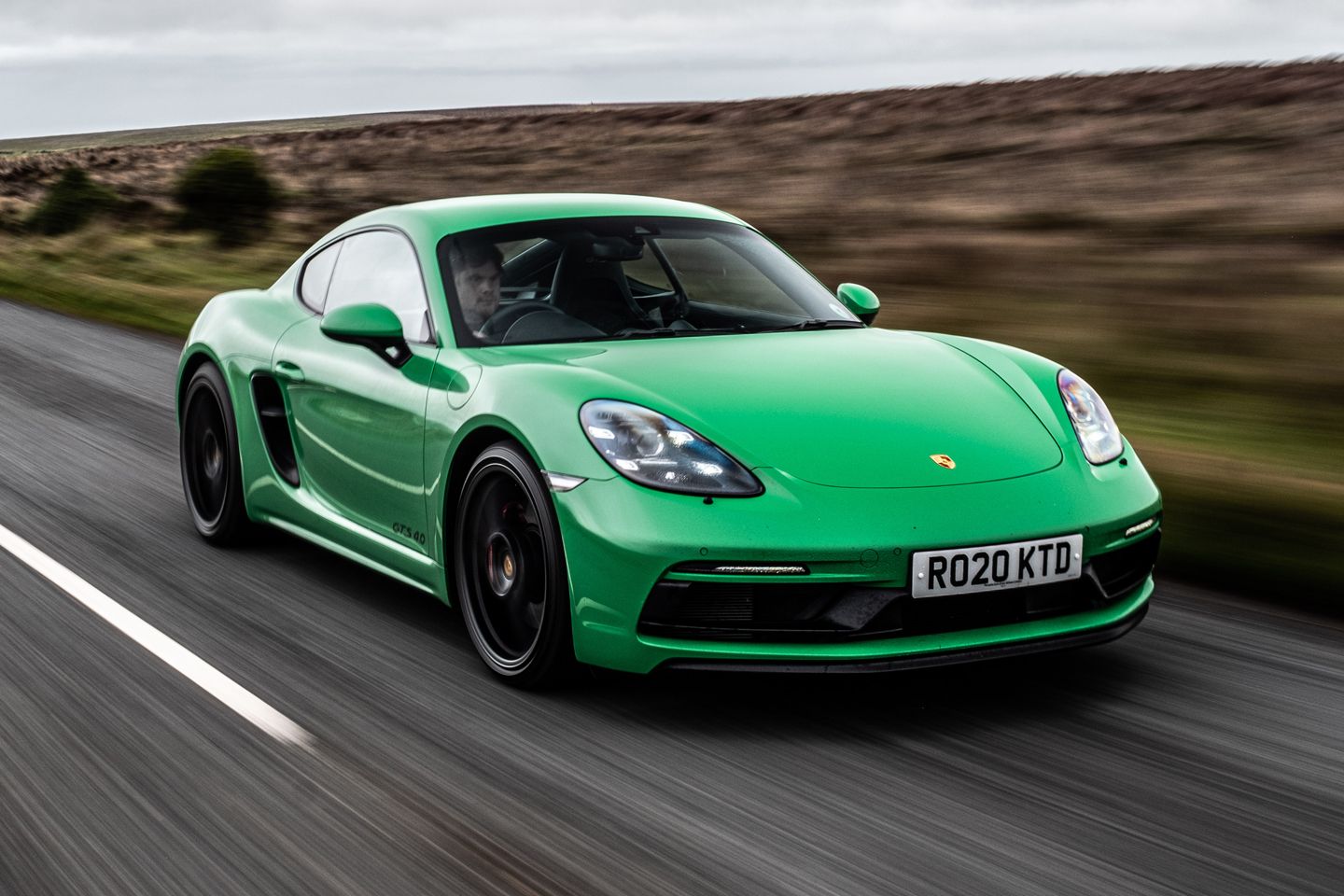 4. Porsche 718 Cayman GTS 4.0 – 14.10%
Decent though the standard Porsche 718s are, the demise of the flat-six Boxster and Cayman GTS with the 981 generation left something of a void in the mid-engined Porsche range. By which we mean chasm. Few cars come close to the level of driver engagement Porsche's entry-level sports car offers when powered by half a dozen cylinders, which accounts for how well the GTS 4.0 was received. No longer would buyers be required to buy a GT4 or Spyder for an 8,000rpm flat-six; the new 4.0 bundled the agility and tactility of the standard 718 together with a much more stirring soundtrack. It came at a cost, though, with new cars carrying an £11,000 premium over the 2.5-litre 718 S variant. Even used examples are a pretty penny, driven by those looking to sidestep lengthy build times, with this 2020 model being the cheapest we could find at £69,500. If you've ever been tempted by one, even if only slightly, seize the opportunity. The next generation Boxster and Cayman will be fully electric, taking the glorious 4.0-litre motor with it. Whining about flat fours will seem like ancient history by then.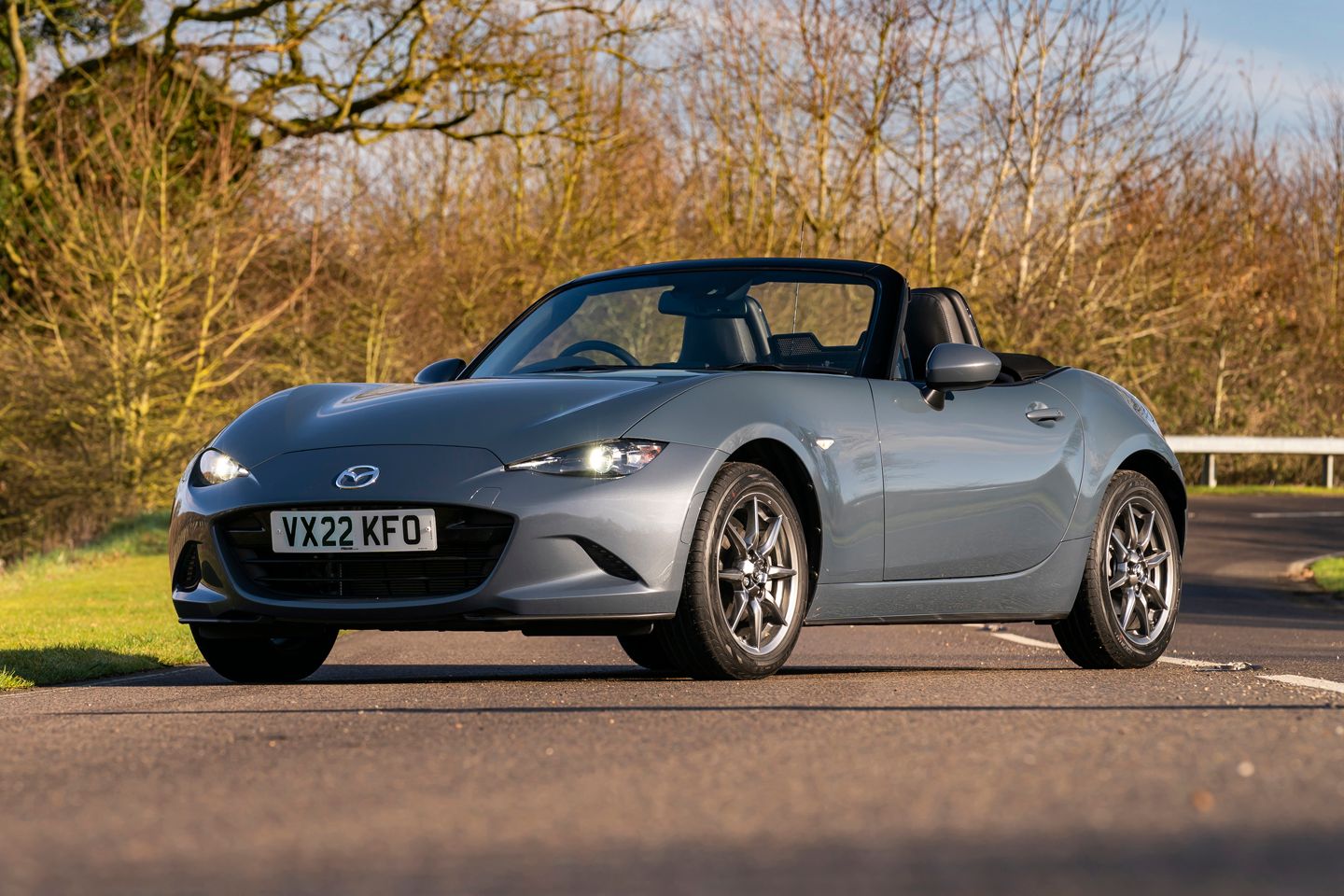 5. Mazda MX-5 (ND) – 10.86%
"Where's the NA MX-5?" A question asked by many PHers during the polling process. As ground-breaking as the original Mazda MX-5 was for cheap sports car thrills, it was discontinued a year before PH launched and therefore wasn't eligible. Besides, Mazda has perfected its two-seater sports car in the subsequent 26 years, with the current ND generation being one of the all-time great affordable roadsters. In an automotive world that's getting heavier, more powerful and more complex (though not necessarily any more fun), the MX-5's slight kerbweight, tiny dimensions, wonderful manual gearchange and revvy atmospheric engine deserve more celebration than ever. Best of all, the price of entry is nice and low. Just £10,000 will get you behind the wheel of an ND, but this car comes with the punchier 2.0-litre engine and RF folding hard top for £12,995. All the sports car you'll ever need for the price of a Dacia Sandero.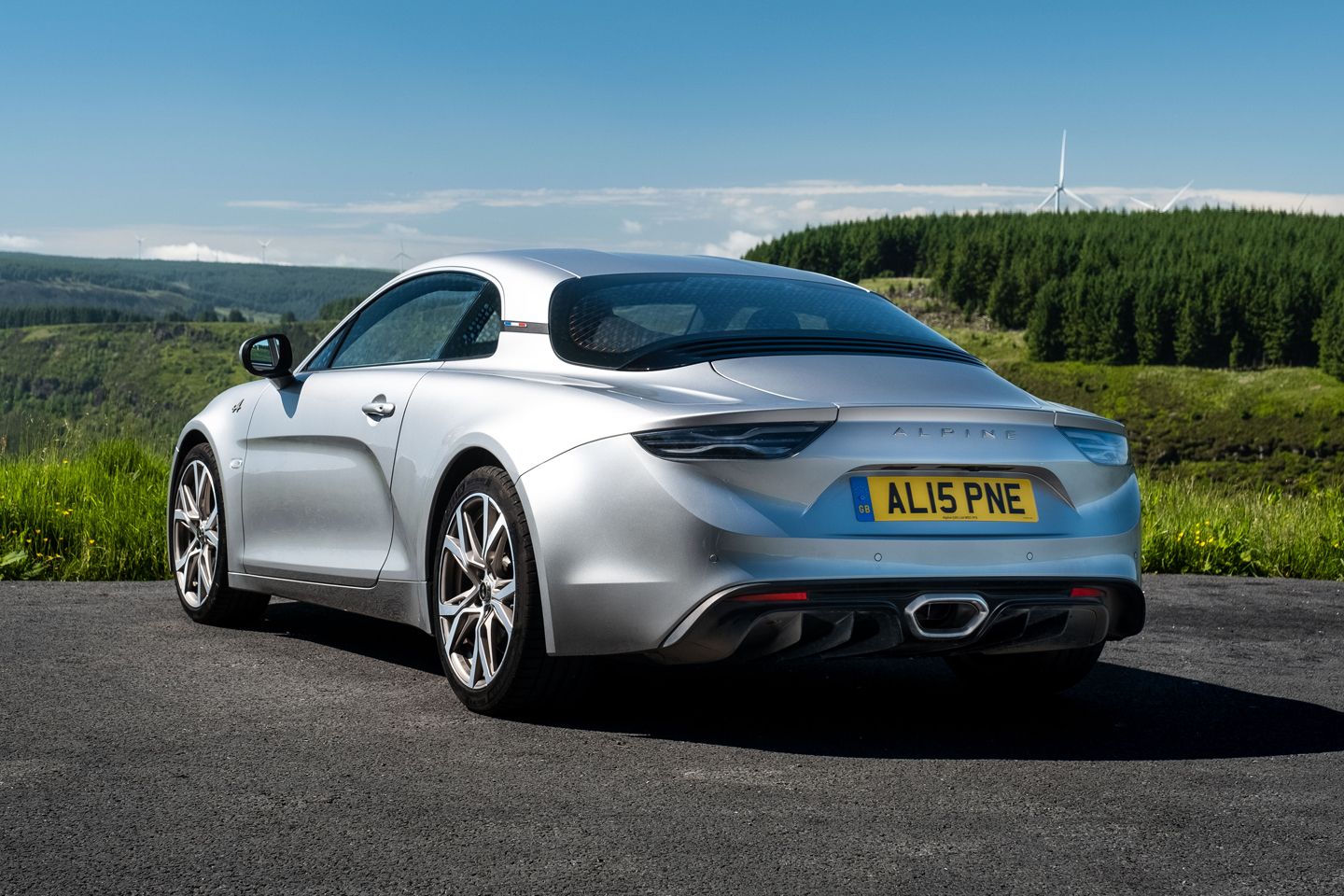 6. Alpine A110 – 10.52%
Few can claim to be a true rival to the mighty Porsche Cayman – the Alpine A110 is one of them. How an all-new model piggybacking off the legacy of a quirky sports car from the 1970s can immediately bring the fight to one of the all-time greats is nothing short of remarkable. It's a distinctly different offering from the Cayman, too, with Alpine focusing on extracting performance through lightness. This caught the attention of legendary car designer Gordon Murray, who now runs one as his daily driver. High praise indeed. Perhaps it'd be a little higher on this list if Alpine had been able to offer a manual gearbox, but that's a minor gripe in what is otherwise an absolute belter of a sports car. Values remain strong six years into the car's life, with this entry-spec Pure being one of the more affordable at £44,995, or almost what it cost new. Greatness seldom comes cheap, but if ever a car felt worth every penny…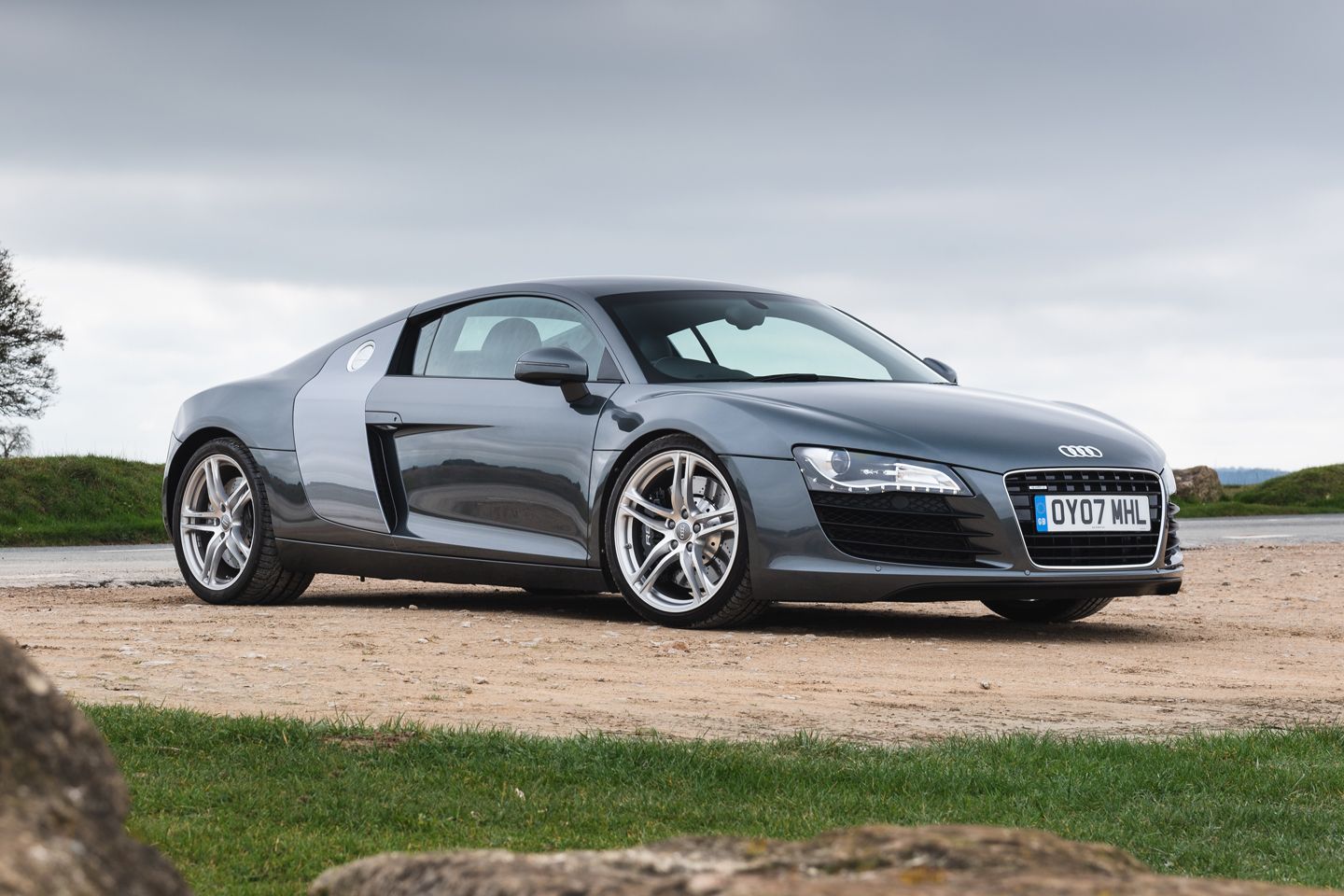 7. Audi R8 V8 – 9.75%
Naming your brand-new mid-engine sports car after your ultra-successful Le Mans winner is one hell of a statement, and is exactly what Audi did with the R8. Of course, there was zero crossover between the two cars, but when you're taking the Porsche 911 head-on, it helps to be bold. Sharing its underpinnings with the magnificent Lamborghini Gallardo also helps, as does Audi's wonderful 4.2-litre V8. Combine those aspects with a manual gearbox and a gorgeous silhouette that defies the ageing process, and the outcome is one of its maker's very best creations – the R8 is sports car royalty. It's therefore crazy to think you can pick one up for a little over £35,000, with manuals just under £40,000. This example fits the bill perfectly, in all its gated manual glory.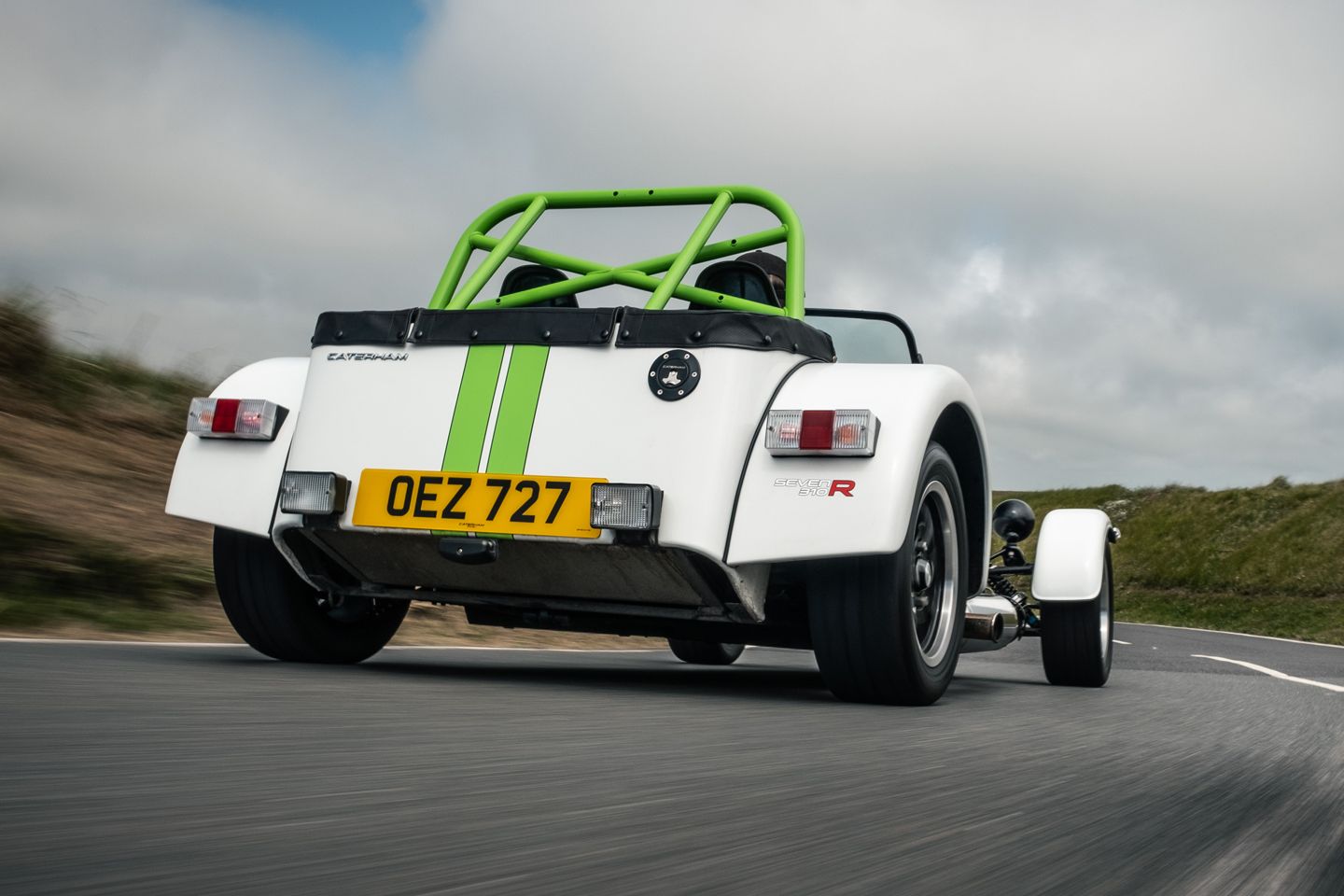 8. Caterham Seven 310R – 8.68%
There's a degree of usability to all the cars listed here so far. And the Caterham Seven is no exception, if by usability you mean it can be driven on public roads. That's because, in 310R form, the Seven does its very best to make even the dreariest stretch of road feel like a circuit. The 310R occupies the Goldilocks zone of the modern-day Seven, with its Ford Sigma engine providing enough poke to grab your attention without the constant fear of being thrown into a hedge as you might on the more powerful models. Semi-slick Avon tyres mean you'll need to be on your A-game when it inevitably rains, but they allow you to press on with confidence when the sun comes out. 310R ownership costs from £31,995 if you go for this stunning Exocet red example, granting you access to one of the most thrilling experiences behind the wheel money can buy.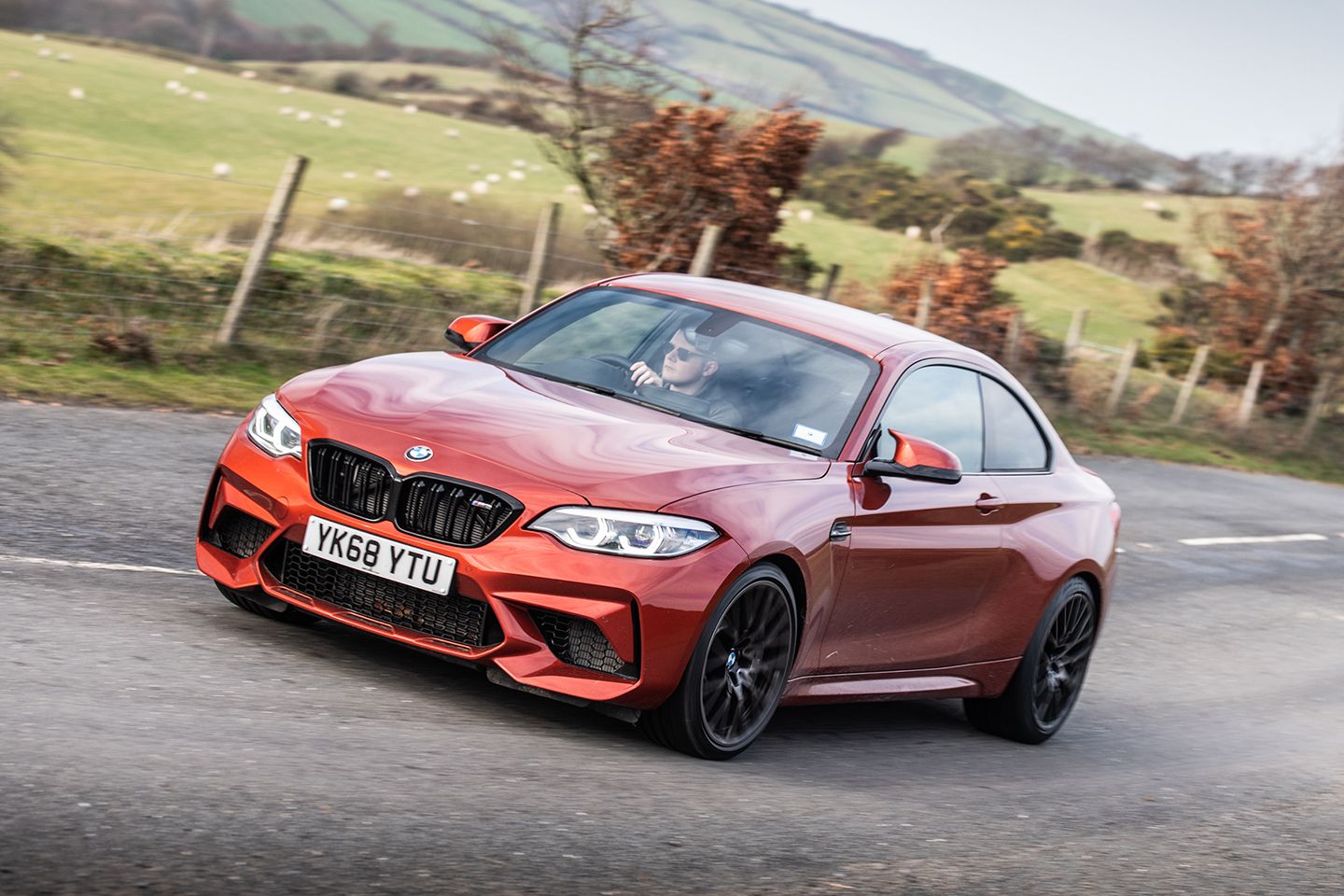 9. BMW M2 Competition – 8.23%
An option that had a few PHers up in arms, as the coupe version of a hatchback. But the M2 Competition absolutely deserves its place in the top ten. Unlike the original M2, the Competition featured a proper M engine in the form of the S55 3.0-litre, plucked from the M3 and M4, and detuned slightly to 410hp. That's plenty, really, when you consider the car isn't far off the same size as the legendary E46 M3 (don't worry, that model will appear in a later poll) if a little heavier. The standard manual gearbox shouldn't be ignored as a plus point, either, given its prevalence in so many other cars here. Of course, the DCT was optionally available, and was exceptionally good, but three pedals best complement the M2 Comp experience. A great M car and a great sports car, it'll be £40k very well spent.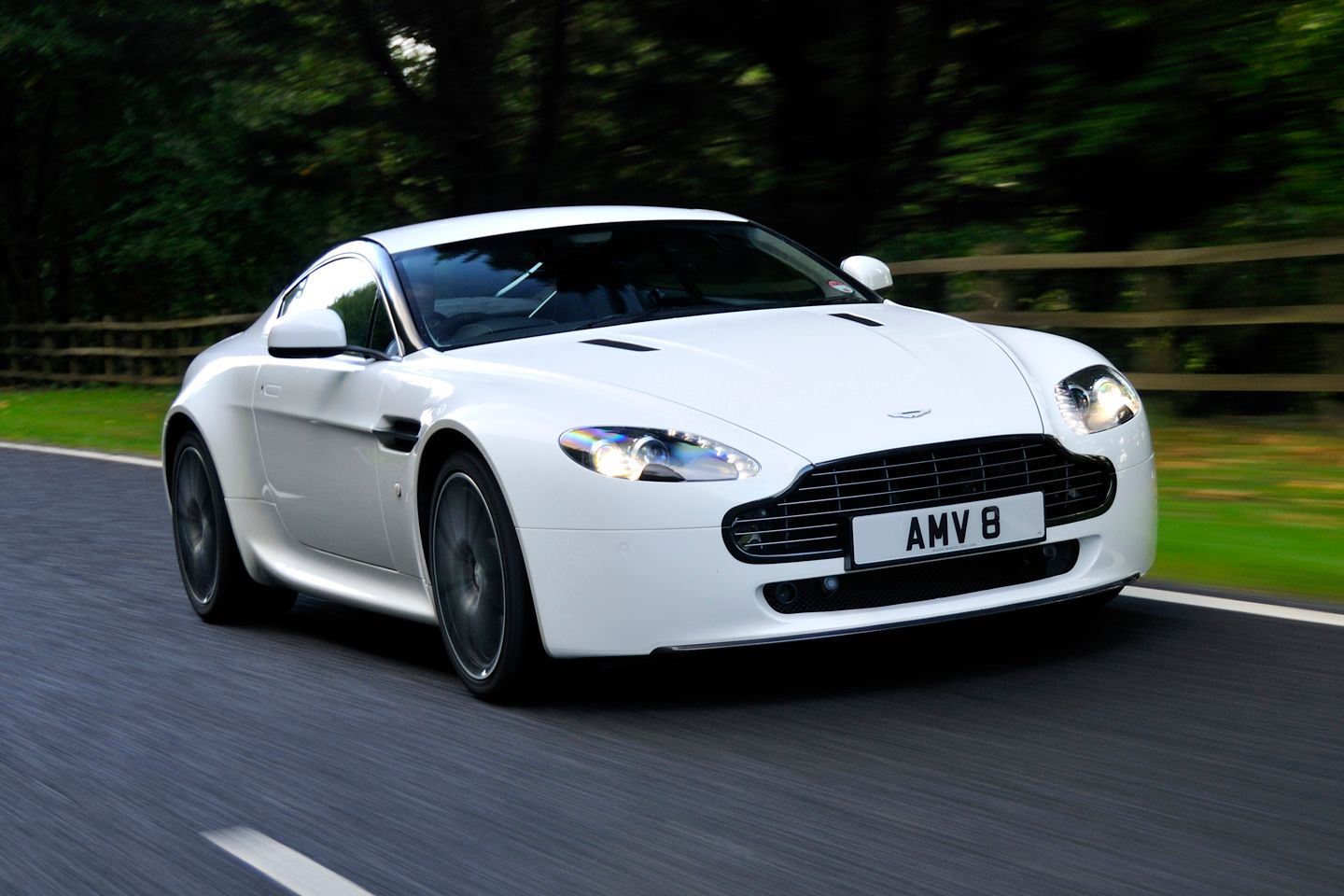 10. Aston Martin V8 Vantage – 7.58%
A small sports car with a big attitude, the V8 Vantage was arguably the car that defined Aston Martin in the early 21st century. The Henrik Fisker design sat alongside the DB9 perfectly, with the Vantage's elegant lines and ultra-sleek silhouette a far cry from the big old bruisers with which it shared a name. Those who thought Aston had gone soft were swiftly silenced by a thunderous exhaust note from the 385hp V8 in front of the driver. The Vantage would evolve further in time with the legendary V12 model, while the more track-focused variants sacrificed some of the styling purity in the name of performance. But the original V8 is a sports car through and through, and can be picked up for under £30,000 – with a manual gearbox, too. This one caught our eye with the bigger 4.7-litre engine at £41,500, while upping the budget to £55,000 gets you a Vantage S. And that's the joy of the V8 Vantage – it's pretty much impossible to pick a bad one.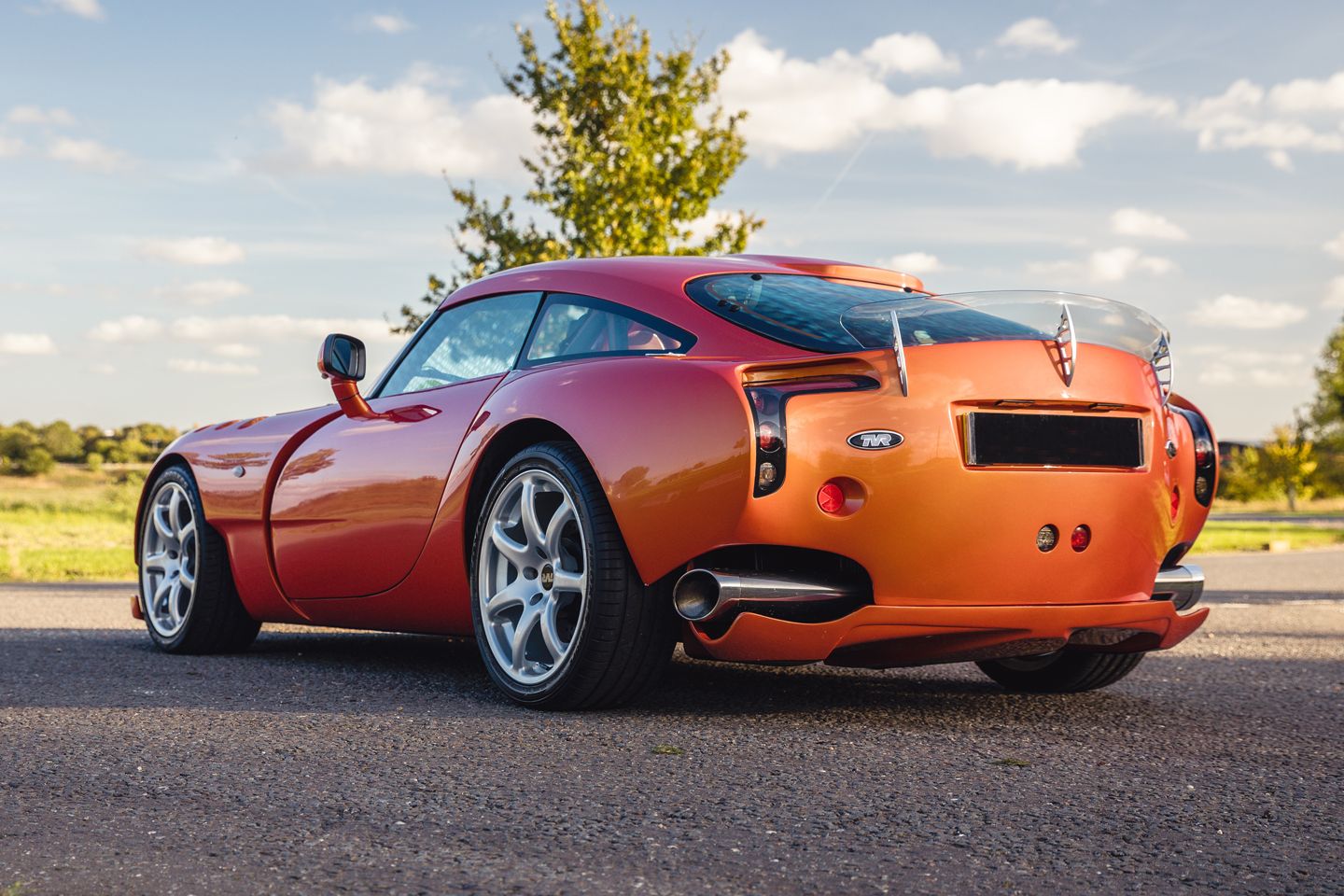 11. TVR Sagaris – 7.12%
We were a little surprised not to see a TVR in the top ten. This is PH, after all. Granted, owning one is a different prospect to simply lusting after one, but still. When the Sagaris arrived in 2004, TVR tried its very best to not only design a car that would put paid to its build quality problems, but also be far more forgiving and, as a result, more rewarding to drive. The lack of traction control or ABS means there's no safety net to catch you if something goes wrong, but because the Sagaris is set up to work without them, it feels natural and intuitive behind the wheel. We recently found out for ourselves just how good the Sagaris is in a recent video, with the star car currently up for sale on the classifieds for £62,995. Don't let the naysayers put you off; driving a TVR should be on everyone's bucket list – and it doesn't get much better than the Sagaris.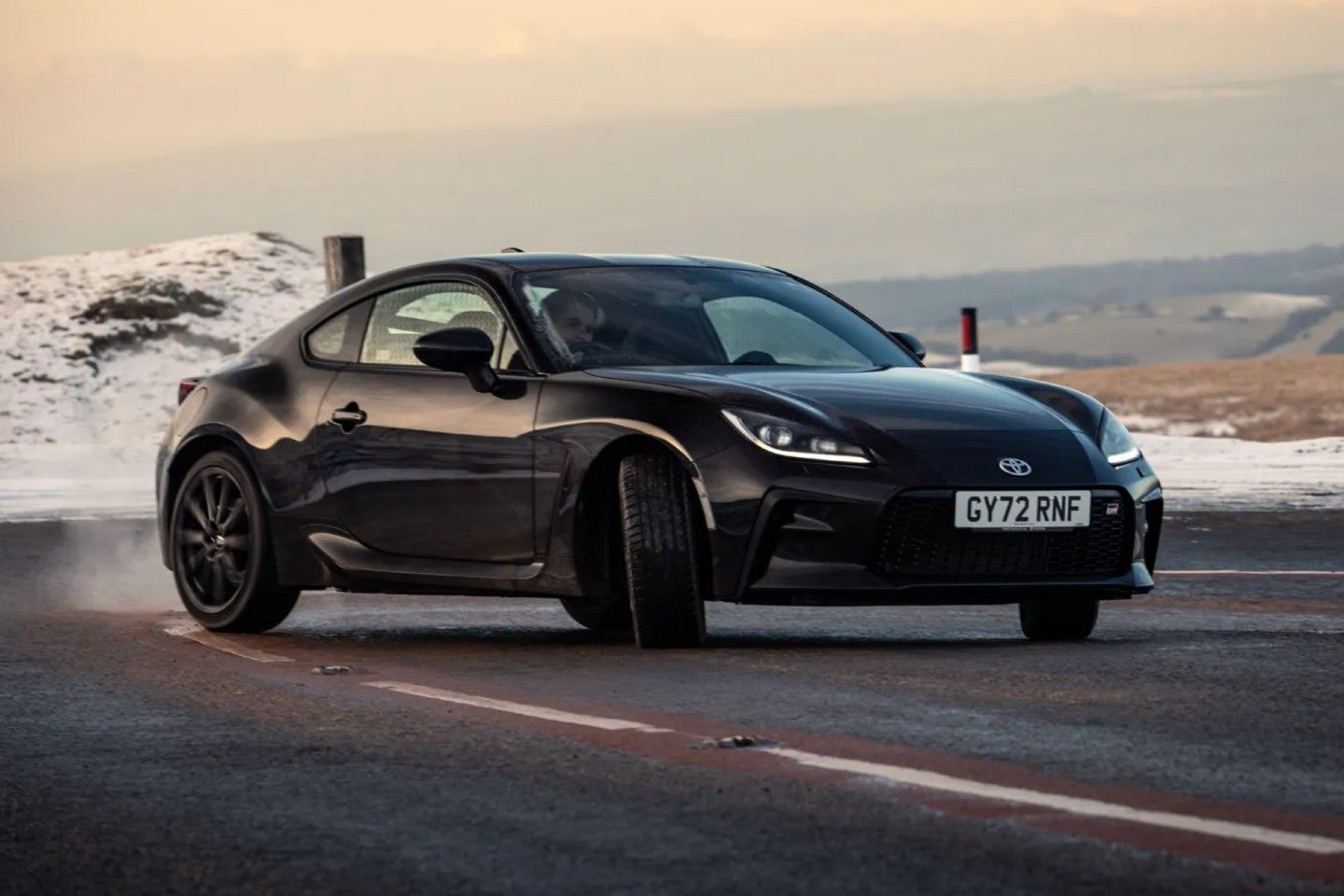 12. Toyota GR86 – 6.32%
Toyota burst back onto the performance car scene back in 2012 with the wonderfully simple GT86. A 1,200kg, 200hp, rear-drive coupe was the car enthusiasts were supposedly clamouring after, and its cult hero status was assured not long after. But it wasn't without fault, looking quite expensive in the UK for the performance on offer and with an infamously flat engine note wherever you bought one. All of which feels like a distant memory with the introduction of the GR86: a better looking, better sounding, better driving, better value GT86. For £29,995, buyers got a 234hp, 2.4-litre version of the FA20 flat-four, much more usable with an extra slug of torque and much nicer to listen to. The only problem was that Toyota opted to not build many, so the order books filled up in an hour and a half of the car going on sale. But there's clearly enough love for the 86 out there, even for those who couldn't get one, for it to secure the final spot in the top 12 – quite right, too.