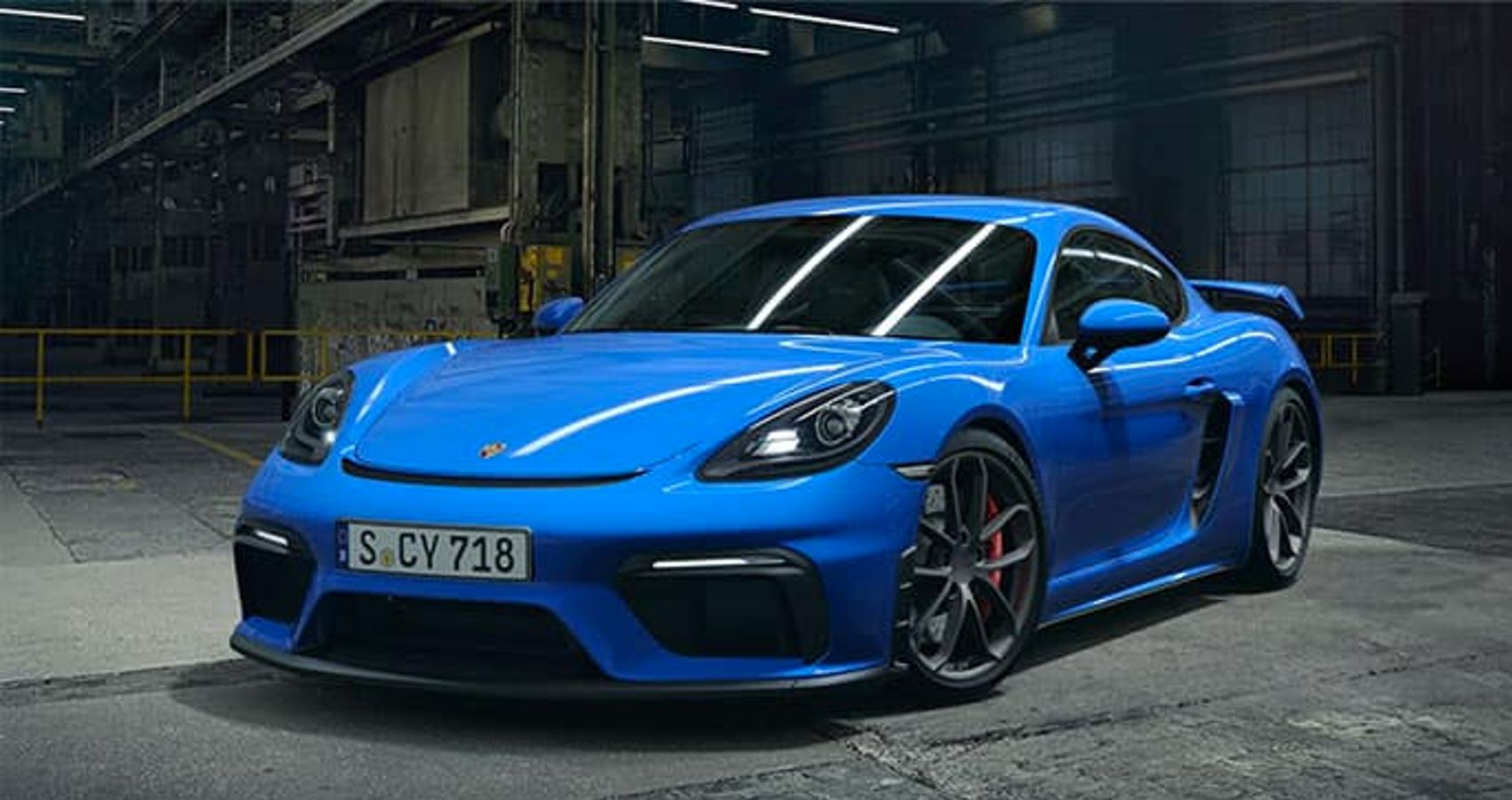 4 German Sports Cars We'd Buy Over The New Corvette (4 We Stay Away From)
Ever since its release for the 2020 model year, the new Chevy Corvette C8 quickly established itself as one of the most competent and well-rounded sports cars on the market, especially considering it's relatively low asking price when compared to most rivals.
With the high-performance Corvette Z06 joining the lineup for 2023, the model just got even crazier, pumping out 670 horsepower in what makes for a 0-60 mph runtime of just 2.6 seconds, and quite frankly, it's hard to find a better alternative at its price point.
However, hard doesn't mean impossible, and we've rounded up 5 German sports cars that we might just buy instead of the new Corvette C8. Also, to keep things interesting, we went ahead and gathered 5 you should stay away from.
Related: The 2023 Toyota GR Celica Concept Is Too Pretty To Be Banned From Rallying Again
8
Buy: 2023 Porsche 911
No matter how you choose to look at it, the Porsche 911 is currently one of the most complete sports cars in the entire industry. It offers insane power – as much as 640 horsepower in the Turbo S model, which blasts it from 0-60 mph in just 2.1 seconds, as well as perfected driving dynamics and a well-fabricated cabin. Prices for the 2023 911 can get significantly more expensive than the Corvette towards the top of the trim range, but boy is it worth it.
7
Avoid: 2023 Audi TT
In its own right, the Audi TT is actually a good sports car with up to 288 horsepower and a cooperative body that can take on corners with relative ease. However, the model just can't help but feel outdated, and that's because it is – which is why the 2023 TT is in its last model before heading off to the chopping block. With a $63,000 sticker price for the high-performance TTS, we'd save our money and go straight for the Corvette.
6
Buy: 2023 BMW M2
Set to become available for purchase in April 2023, the BMW M2 looks like it could become somewhat of a road-legal go-kart. With a twin-turbo 3.0-liter straight-six that generates 453 horsepower and 406 pound-feet of torque, the RWD M2 – which will be available with a six-speed manual transmission, should be able to carve corners with tremendous ease due to its small size and agility. With nearly 50 more hp than its predecessor, the all-new BMW M2 will definitely be faster.
Related: Here's Proof Of The Hennessey H700 Slaughtering A Corvette C8 Supercar
5
Buy: 2023 Mercedes-AMG SL-Class
Whether it's the 469-hp SL55 or the bonkers 577-hp SL63, both models of Mercedes-AMG's flagship convertible come with a glorious 4.0-liter twin-turbo V8 that's simply eargasmic. Not only is the SL63 capable of sprinting from 0-60 mph in 3.0 seconds despite its heavy weight, but it's also one of the most tech-loaded sports cars on this list, coming off as more of a luxury cruiser than the Corvette C8.
Related: Why Electric Sports Cars Don't Deserve The Hate They Get
4
Buy: 2023 BMW Z4 M40i
The BMW Z4 might not be as powerful as the Corvette C8 – let alone the Z06, but that doesn't mean that it's a slouch. Powered by a 3.0-liter turbocharged inline-six that pumps out 382 horsepower, the Z4 M40i can reach 60 mph in 3.8 healthy seconds, and it also showcases great road manners with a poised chassis and well-weighted steering. Better yet, it's one of the most reliable sports cars currently around, with an iSeeCars reliability rating of 9.2/10.
3
Avoid: 2023 Audi RS5
In spite of its valiant effort, the 2023 Audi RS5 just doesn't feel sporty enough to back up its $79,000 sticker price. Even though it pumps out 444 horsepower in what makes for a 0-60 mph runtime of just 3.5 seconds, the RS5 is too large and heavy to deliver any true handling prowess, and its power is best reserved for straight-line acceleration and mild cornering.
2
Buy: 2023 Porsche 718 Cayman
Perhaps the most similar Corvette rival in terms of pricing and capabilities, the 2023 Porsche 718 Cayman is an absolute driver's car. With plenty of flavors to choose from – ranging from the $64,000 300-hp base model to the ultra track-focused Cayman GT4 RS with 493 horsepower, the 718 guarantees all-around performance no matter which trim you opt for.
Related: Watch A 2023 Toyota GR86 Embarrass A More Powerful Mk4 Supra In A Drag Race
1
Avoid: 2023 BMW M8
The 2023 BMW M8 is a beast on paper, with a 617 horsepower twin-turbo 4.4-liter V8, a rear-biased all-wheel-drive system, and stunning looks. It can also melt your face off as it seemingly teleports from 0-60 mph in just 2.5 seconds, but that's where the fun seems to end. With an extremely heavy curb weight of well over 4000 pounds, the BMW M8 is way too top-heavy to carelessly take on corners, and you'll have to be cautious when carving at high speeds.
Sources: Edmunds, iSeeCars, J.D. Power.