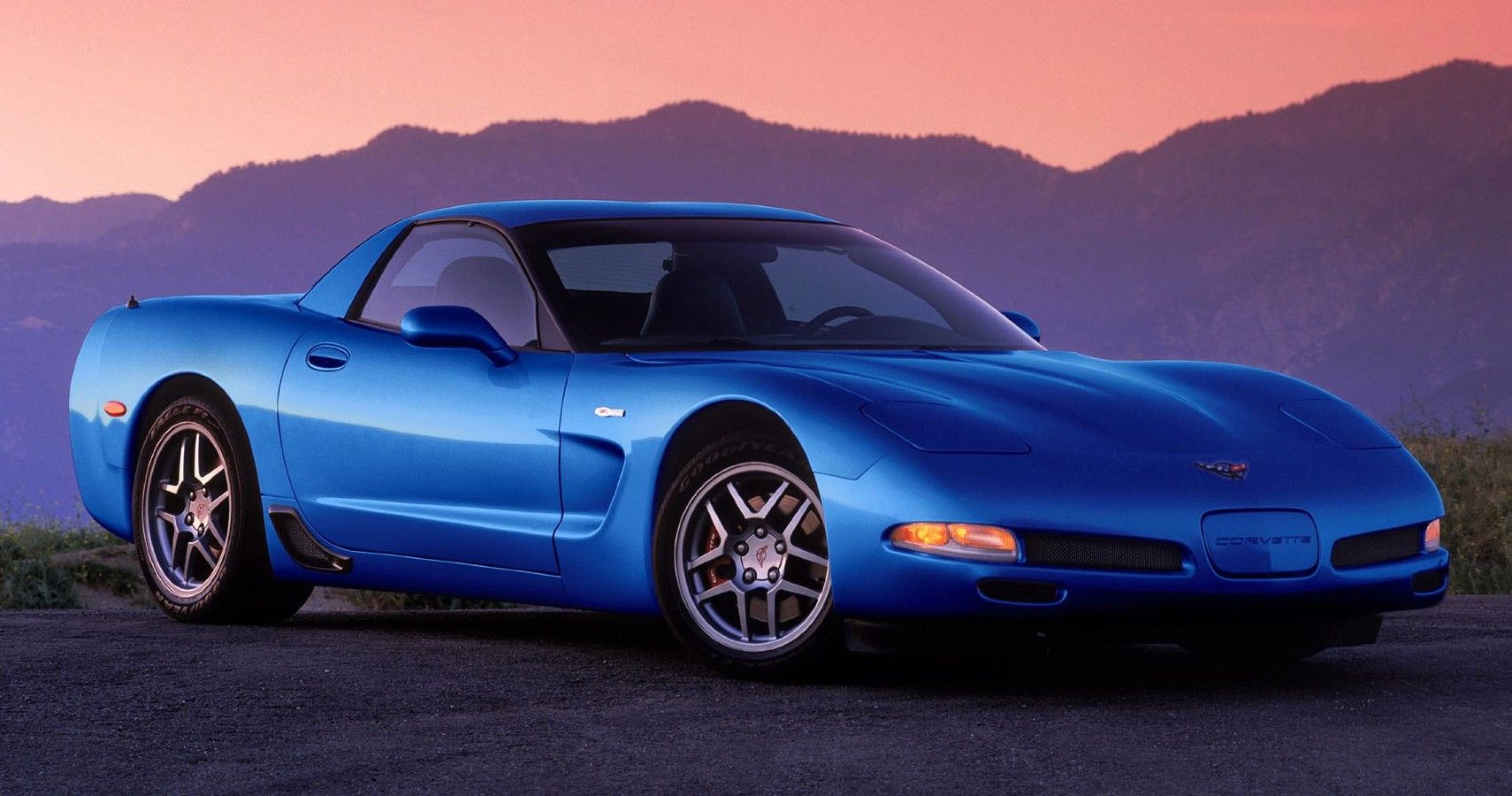 10 Cheap Sports Cars With The Most Horsepower
Let's say you've had your license for a few years now, and you've worked hard and put aside a bit of money to spend on a loud, powerful sports car: what do you opt for? The market is certainly not short on options right now.
But despite the fact that most of the reasonably powerful sports cars don't need any more power added to them, several options do offer the potential for further upgrades if you deem it necessary. We'd even go as far as saying they invite you to, given the amount of power that can still be coaxed.
So, America, Europe, and Japan have some great sports cars to choose from that are aging quite well, while still hovering at affordable prices – but which are our favorite 10 that produce more horsepower than you'd ever really need?
10
Nissan 370Z (350 Hp) (Estimated $15,000)
It's only fair to kick this list off with a car that has been punching way above its pay grade for years now: the 2009-2021 Nissan 370Z. Given that you can find good examples for as little as $15,000 online, you're getting a hugely impressive car in return.
Its 3.7-liter V6 engine churns out a peak of 350 hp in the later models, as well as 276 pounds of torque. That means a 0-60 time of under five seconds, and all-around performance that makes the Nissan 370Z one of the best bang-for-your-buck sports cars around. The tunability range is impressive, too, so there's nothing stopping you from taking your 370Z to much bolder heights.
9
Jaguar XK (385 Hp) (Estimated $17,000)
The Jaguar XK, and even its more potent XKR models, are floating around a dangerously tempting price bracket right about now. When you look at just how much a 2007 Jaguar XK costs today, and realize you can pick one up for less than the price of a new family sedan, you're left asking yourself why you'd opt for anything else.
Not only is it stunning to behold, making a room its own at every opportunity, but the 4.2-liter V8 in the entry level versions still kicked out 385 hp, which goes up to 420 hp in the XKR versions. Even if you go for the standard XK model, it's plenty powerful to enjoy, and offers a soundtrack that few others in this list can. When we take a detailed look back on the Jaguar XK, we do so with nothing but fond memories.
8
Pontiac GTO (400 Hp) (Estimated $16,000)
A car which had as many haters as it did fans, there are a number of reasons why no one bought the 2006 Pontiac GTO when it was new. It was unreliable, and didn't look anything like what the enthusiasts of the original were expecting. But that doesn't ignore the fact that it was still a mean machine, capable of putting out over 400 hp.
So if it's raw power you're looking for, the 2004-2006 Pontiac GTO does pose as a good option. But more than just the power, the GTO does have some other redeeming qualities. It's super comfortable to daily, the interior and design quality are also worth the money, and when you factor in its lovely V8, the GTO starts to look like money well spent.
Related: 10 JDMs That Prove Japan Can Keep Up With European Sports Cars
7
Chevrolet Corvette C5 Z06 (405 Hp) (Estimated $23,000)
You could get a C6 at a push, but arguably the 2001-2004 C5 Chevrolet Corvette Z06 is a better base to start with if you intend to customize and create your dream powerhouse. The 5.7-liter LS1 V8 is a solid 405 hp base to get things started with, and are renown for being easy to draw more power from.
That's exactly why a supercharged C5 Chevrolet Corvette Z06 is a half-price alternative to the Hellcat, and why so many more people are beginning to invest their money in one. Of course, muscle cars from this era aren't known for their handling abilities, so don't expect much magic there, but a straight-line adrenaline rush is guaranteed in its place.
6
Maserati GranTurismo (405 Hp) (Estimated $30,000)
At HotCars, we love the 2008 Maserati GranTurismo. Thanks to the Ferrari-derived 4.2-liter V8, you get 405 hp to play with, and one of the best engine notes ever to listen to. It oozes Italian flare and style, and despite the early examples being over 15 years old now, the whole package continues to look superb.
In the GranTurismo, you've got a car that looks great, sounds great, provides a sub five-second 0-60 time and a top speed of around 180mph. If you get lucky, you can find examples on the market for $30,000 still, such as this 13k-mile 2009 Maserati GranTurismo. A brilliant option all-round, and one that's difficult to topple.
5
BMW M3 E92 (414 Hp) (Estimated $24,000)
Where to even start with the E92? Its 4.0-liter S65 V8 is one of the greatest eight-cylinder engines ever made, it's as simple as that. It wants to be revved and thrust, happily obliging to heavy acceleration with 414 angry German horsepower. The BMW E92 M3 is still one of our favorite driver's cars, despite being 15 years since it was first introduced.
Not only is it mighty powerful, but you can pull off spectacular slides and huge burnouts when you want to. Likewise, it has huge amounts of grip to explore, so the E92's adaptability is almost addictive. A 4.5-second 0-60 time and a top speed of 174mph rounds off the important speed facts. If you need another reason to go for one, check out this stunning collection of BMW E92 M3s, but be prepared to have your jaw dropped.
Related: 10 Best Used Sports Cars For Performance And Comfort
4
Dodge Challenger Third Generation (425 Hp) (Estimated $15,000)
The Challenger has come a long way during the course of its lifetime. The third-gen started off as a slightly overweight, but powerful machine that had more than enough oomph to get you gurning like a child. In its farewell, the Dodge Challenger Demon 170 rewrote the muscle car rule book, and it will go down as an all-time great.
But for those who want a bit more convenience and affordability, the standard Dodge Challenger from this period is a great choice to go for. Why do you think so many people own them?
3
Ford Mustang Sixth Generation (435 Hp) (Estimated $20,000)
It was only a matter of time before the boring, obvious choice came up, wasn't it? But what's strange about the Mustang is that, despite being the obvious choice, it's so far detached from the word 'boring'. Sixth-gens are dropping to very attainable prices now, but do be careful if you're thinking of purchasing one, because there are a few model years you should avoid buying.
You get 435 hp from its thumping great V8, which is capable of doing the 60mph sprint in just 4.6 seconds. It's one of the quickest accelerating cars on this list, despite not being the most powerful. It's even more impressive when you remember that it weighs well over 3,500 pounds. A sensible option that can turn into a heap of fun in an instant – a fitting metaphor for the Ford Mustang.
2
Mercedes-AMG C63 W204 Coupe (451 Hp) (Estimated $26,000)
As Jeremy Clarkson said in the 'BMW M3 vs Mercedes C63 AMG vs Audi RS4' triple test on Top Gear, the C63 is just an "axe murderer with headlights". That sounds pretty convincing, and having a conversation with an owner or two paints a bigger picture for you: the W204-era C63 has more power than you can reasonably handle. But that's why we love it.
You're here reading this article because you wanted power, right? The 2008-2015 Mercedes-Benz C63 AMG will provide you with more than 450 hp, and rip its tires to shreds every time you want to floor it. If that's not maniacal power at its absolute best, we aren't sure what is. Only one car represents a better choice in our opinion…
Related: 10 Best Sports Cars For City Driving
1
BMW M6 E63 (507 Hp) (Estimated $19,000)
BMW has a knack of creating some of the world's best engines, and the 5.0-liter S85 V10 that was dropped into the E63 M6 was pure dynamite. Paired with a seven-speed SMG sequential box, the car will hit 60mph in 4.6 seconds, and keep on going to over 200mph if the limiter is removed.
The fact that you can purchase a 2006 BMW M6 Coupe for as low as $18,000 still leaves us scratching our heads. There are those that say you should avoid the E63 BMW M6 due to reliability issues with BMW's cars from that era, but with the right maintenance, you'll be running a car with over 500 hp and a V10 that will be the envy of all your friends. This is the perfect cheap sports car.