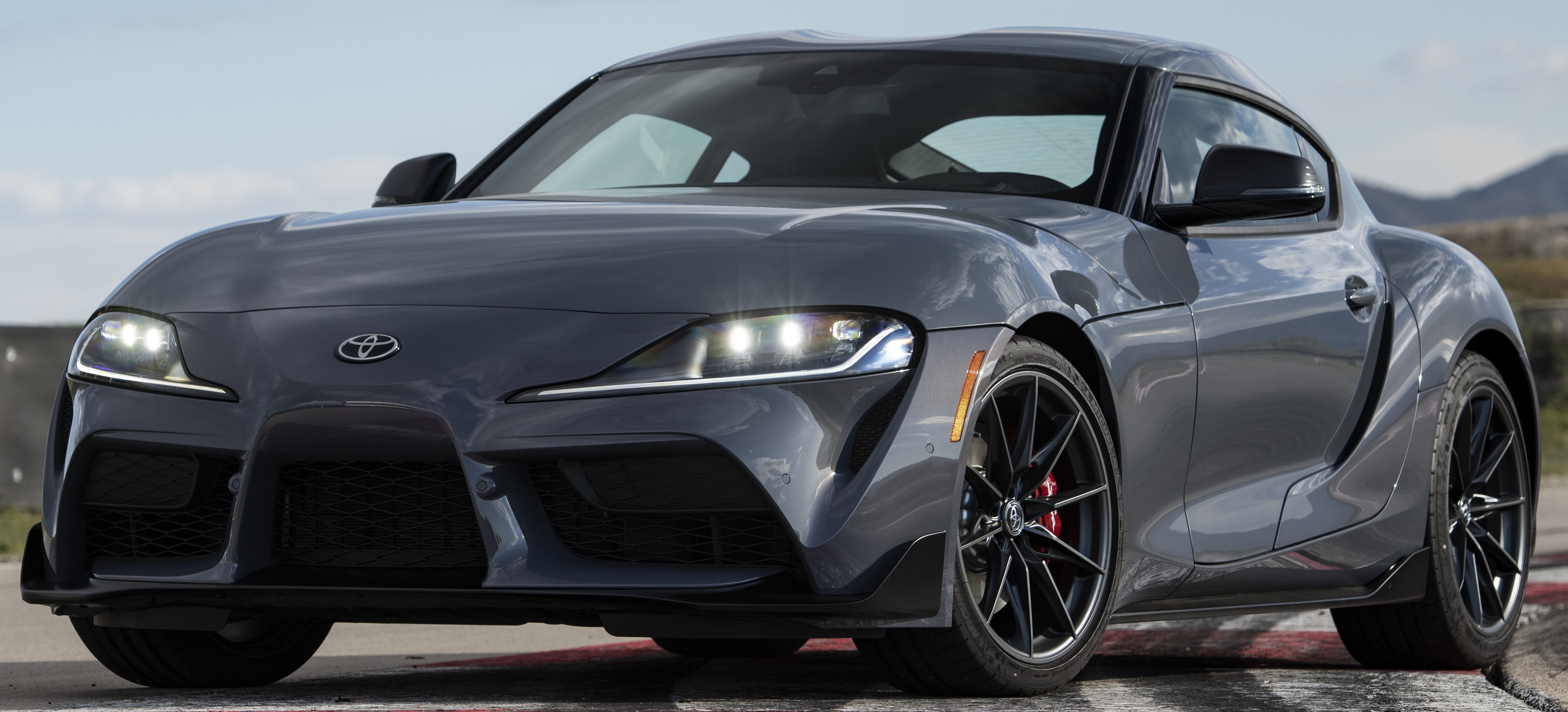 10 Cheap Sports Cars For First Time Buyers
Gas-powered sports cars now stand at the saturation point of their evolution process and this might be the best time for any aspiring enthusiast to treat themselves to their first sports car. There are plenty of potent and enjoyable used sports cars under $20,000 in the market that are good to buy now. These include older models of performance cars from luxury brands along with previous model years of the cars we will be focusing on here. That said, today our focus will be on brand-new sports cars that bear affordable price tags.
Ideally, a good affordable sports car would have some specific, desirable characteristics including a rear-wheel-drivetrain, engaging driving dynamics, and a communicative steering wheel. There are only a few super-affordable sports cars for sale in the current market that adhere to these conditions. We will focus on the best of them starting with the cheapest and topping off just below the $50,000 mark.
10
Chevrolet Camaro – $26,100
The iconic Chevrolet Camaro happens to be the cheapest sports car you can buy brand-new in the country. The base 1LS trim of the Chevy Camaro starts at a little more than $26k; but if you're looking for a convertible, you'll have to shell out much more as the base trim is a coupe-only variant. The base engine of the Camaro is a 275-horsepower 2.0-liter turbocharged inline-4 that can be clubbed with either a 6-speed manual or an optional 8-speed automatic transmission.
9
Ford Mustang – $27,770
The wild horse from the blue oval is the next option for an affordable sports car, and it comes with a more practical, spacious, and updated cabin compared to the Camaro. The 2023 Ford Mustang starts at around $28K and power comes from a 310-horsepower turbocharged 2.3-liter EcoBoost four-cylinder engine that can be paired with a 6-speed stick or 10-speed automatic. If you need more power, Ford also offers a High-Performance package that adds 20 more horses along with some performance enhancements such as a brawnier exhaust note and unique chassis tuning.
RELATED: How The 2024 Ford Mustang Pricing Just Sealed The Chevrolet Camaro's Fate
8
Mazda MX-5 Miata – $28,050
This little sports car from Mazda has forever been praised as the OG sports car package, and it still retains that reputation. The 2023 Mazda MX-5 Miata starts at around $28K and all trims feature the same 181-horsepower 2.0-liter naturally aspirated four-cylinder engine with manual and automatic transmissions on offer. The Miata isn't the most spacious or practical car you can get at that price point, but it surely delivers a joyful driving experience with its old-school charm and exceptional steering feedback.
7
Toyota GR86 – $28,400
If the Miata isn't lively enough for you, this charmer from Toyota offers considerably more horses attached to the same whimsical formula. The 2023 Toyota GR86 is powered by a 2.4-liter naturally aspirated flat-4 that cranks out 228 horsepower which again can be coalesced with either a manual or an automatic transmission. Although the rear seats are useless, even the base variant of the GR86 comes quite well-equipped with standard features including dual-zone climate control which makes it a more practical and livable option compared to the Miata.
6
Subaru BRZ – $28,595
The Subaru BRZ is the ditto counterpart of the Toyota GR86 with only minor differences. It gets the same 2.4-liter boxer engine as its sibling with the exact same 228-horsepower output because Subaru is actually the one providing the engine for the "86". Subaru however, has made some minor changes to their version of the affordable sports car by slightly stiffening the front springs and softening the rear ones. This translates to the BRZ being a little sharper than the Toyota thus making it a better choice for more experienced drivers.
RELATED: 2023 Subaru BRZ: Costs, Facts, And Figures
5
Dodge Challenger – $30,940
Even though it isn't the most delightful-to-drive sports car on the list, the Dodge Challenger is the best sports car for everyday use. The 2023 Dodge Challenger features a cavernous and comfy cabin compared to competitors in the segment, which is further topped off by its supple ride quality. The base engine offered in this iconic American muscle car is a 3.6-liter V6 that generates a strong 303 horsepower which can be transmitted to the rear or all four wheels according to the chosen drivetrain.
4
BMW 2 Series Coupe – $38,200
For less than $40K, BMW offers the 230i Coupe which is an impressive blend of luxury and performance available at an affordable price point. A 255-horsepower 2.0-liter turbocharged inline-4 engine shared with the Supra pumps energy to the wheels of the 230i. BMW claims that the base rear-wheel-drive 230i can do 0-60 in 5.5 seconds while the more expensive xDrive AWD trim can do it in 5.3 seconds. Regardless of performance numbers, the 2023 BMW 230i is undoubtedly the cheapest and best new luxury sports car you can buy now.
3
Nissan Z Coupe – $39,990​​​​​​​
The legendary Z car from Nissan boasts a prestigious history of providing fun-filled driving experiences to enthusiasts around the globe for more than half a century. After a brief 2-year hiatus, the 370Z was transmigrated to the all-new Nissan Z last year which retains the true essence of performance and dynamics associated with the affordable Nissan sports car. The Nissan Z sports a twin-turbo V6 mill under the hood, pumping out a robust 400 horsepower whilst the available transmission options include a 6-speed manual and 9-speed automatic.
RELATED:5 Things We Love About The Toyota Supra (5 Reasons Why We'd Rather Buy The Nissan Z)
2
Toyota Supra – $44,040​​​​​​​
From one icon to another; the Toyota Supra is a name synonymous with the term sports car and although this reincarnation of the JDM legend isn't as celebrated as its predecessor, it still is an amazing sports car. But, for less than $50K you can only get the base 255-hp 4-cylinder GR Supra which isn't underwhelming at all as it offers an amusing and captivating driving experience. However, if you desire a stick shift, you will have to spend more as the base engine isn't offered with a manual.
1
Audi A5 Coupe – $46,700
Now for a snug and sumptuous sports coupe you can get for under 50 grand, new. The Audi A5 Coupe is a reasonably spacious sports coupe powered by a 2.0-liter turbocharged inline-four-cylinder engine pushing out 261 horses. As it comes equipped with the Quattro all-wheel-drivetrain as standard, the A5 doesn't obviously tick the RWD box. But that doesn't make it any less fun as it offers a playful and spirited driving experience. However, for more thrill, you can choose to spend more and get the 2023 Audi TT which is retiring after this model year.