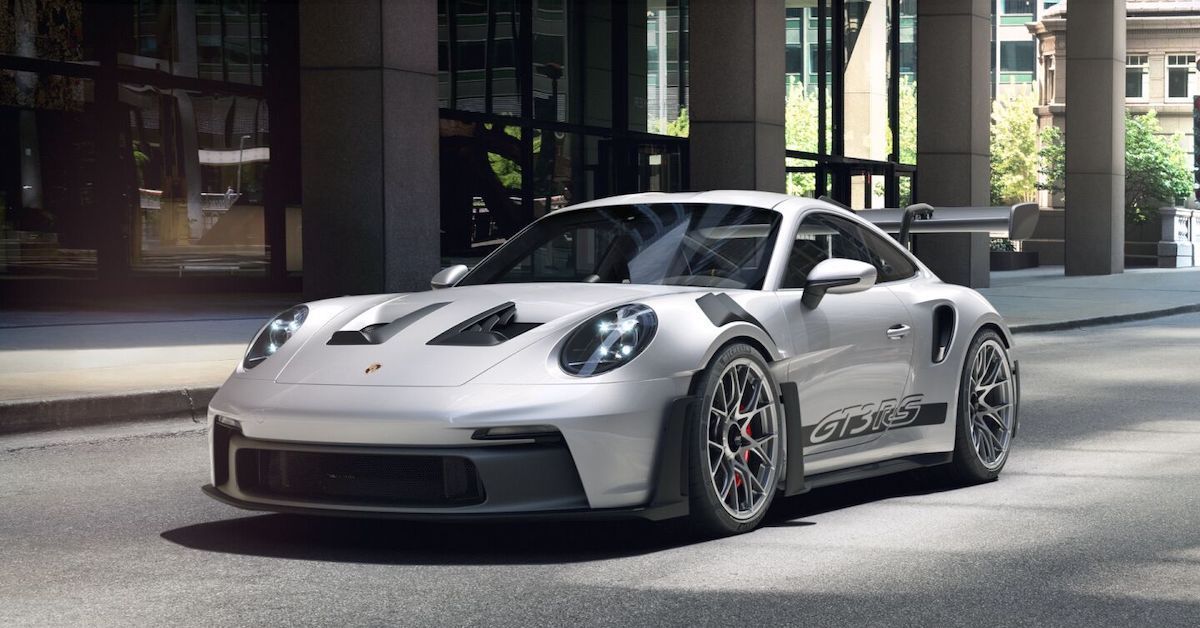 10 Car Brands That Build The Best Sports Cars For Enthusiasts
Although there seems to be a glut of manufacturers putting out good work in the auto industry, when it comes to building sports cars that convey the thrills and excitement of driving to automobile enthusiasts at a price they can afford, some carmakers are better able to deliver than others.
With that in mind, we've compiled a list of 10 car brands responsible for some of the most entertaining yet affordable sports cars the world has ever seen. Not surprisingly, marques like Nissan, Mazda, Honda, Chevrolet, and Ford all feature on our list. And while you might not agree with all the automakers in it, it's hard to deny that they've made some impressive machines with superb handling and fascinating power delivery.
10
Mazda
Despite being inherently slow, Mazdas have been closely affiliated with those seeking a thrilling ride. Currently, success in the enthusiast market has been primarily thanks to the MX-5 Miata, which tends to immediately have anyone hooked with its youthful, sporty looks and fun-to-drive dynamics.
On the whole, though, emotions run deeper than the MX-5 Miata, as Mazda previously managed to keep motoring enthusiasts happy with the MX-3, RX-7, and RX-8.
9
BMW
BMW won a worldwide cult following among enthusiasts thanks to its commitment to ensuring sheer driving pleasure of the highest caliber. From era-defining classics such as the BMW M1, 328 Roadster, and E9 3.0 CSL to more modern offerings like the Z8, E46 M3, Z4 M Coupe, i8, M2 Competition, and M4 GTS, the lineup is packed with big baller toys that have left aficionados in awe of their abilities.
And, true to their pedigree in the enthusiast car market, history has been so kind to these German marvels that they've become some of the most sought-after classic whips among collectors and sports car buffs.
RELATED: 10 Cheap Sports Cars For First Time Buyers
8
Toyota/Lexus
Toyota has built a reputation for producing ordinary, uneventful vehicles that are dependable, practical, and cheap to run, but when the market demands call for it, the Japanese carmaker has also built worthy rivals to the Americans and Europeans. Think about the Toyota 2000GT, Lexus LFA, GR Supra, Celica GT-Four, and even the more affordable GR86 jointly made with Subaru, and you'll agree that the Aichi-based marque has some pretty impressive machines on its roster.
7
Dodge
Ask a gearhead to name a car brand that's fully committed to building badass cars that deeply satisfy or stir up the passion of car enthusiasm, and the chances are that the first name you'll hear is Dodge. The Auburn Hills-based American carmaker is that intentional towards enthusiasts.
Of course, the market, for its part, hasn't failed to reciprocate the feeling. From the NASCAR racetracks to the drag strip, city streets, and winding back roads, Dodge cars have been so well-received that some have become ingrained in pop culture (hello, Dodge Charger).
RELATED: The Real Story Behind How The 2000GT Sports Car Saved Toyota
6
Ford
Who could possibly make a list of the best enthusiast car brands without mentioning Ford? The Dearborn-based automaker has given thrill seekers everything from the Ford GT to the Thunderbird, GT40, Torino GT, Mustang Shelby GT500, Mustang Boss 429, RS200 Evolution, SVT Cobra Terminator, Mustang Shelby GT350, and for those who like to blur the lines between sports cars and hot hatches, the Focus RS Mk3 and Escort RS Cosworth. So, the argument here should only be about where the brand should have ranked on the list.
5
Honda/Acura
There appears to be a paradoxical love-hate relationship with Honda as far as the enthusiast market is concerned. In most ways, consumers adore the brand for the gift of swoon-worthy cars such as the Honda S2000 CR, CRX Si, S800, Prelude VTEC, Integra Type R, NSX, and hot hatches like the Civic Type R. Cars like the Civic Del Sol S, on the other hand, provoke genuine hate in some quarters, due in part to the leaky electronic Targa roof. The same can be said for the much-derided CR-Z and Prelude Si 4WS.
Well, not every car is a hit. But there's no denying that Honda builds cool sports cars that spark emotions and enduring passion for driving.
RELATED: These Are The Best Cheap Sports Cars Of All Time
4
Chevrolet
Chevrolet has long captured the hearts and minds of sports car enthusiasts, thanks mainly to vehicles like the Corvette and Camaro, which have a remarkable ability to put a smile on their drivers' faces with their terrific performance. Prodigious output aside, these cars come in an extremely diverse product range, giving consumers plenty of options.
While the Corvette C8 Z06 has upstaged its siblings, there are many well-liked Chevy sports cars that are still going strong today. These include the Chevy Corvette Grand Sport, Corvette ZR1, Camaro ZL1, Camaro SS, and Corvette 427.
3
Audi
Stunningly good-looking. Supercar potent. Insane amount of tech. The benefits of Audis are extensive and significant. From the 100 Coupe S to the TT, TT RS, R8, and even rally cars like the Quattro and Sport Quattro, these vehicles are a boon to performance enthusiasts and shining examples of sports cars with their prodigious performance, comfort, practicality, and undying charm.
RELATED: 10 Best Naturally Aspirated Engines Of All Time
2
Porsche
Porsche knows a thing or two about how to make driving that little bit more unique, and fast, well-handling high-end sports cars like the 911 are proof of that. A combination of powerful engines, lightweight construction, quick-shifting PDK transmission (in some cases), and iconic yet aerodynamic design make these cars sharp and exciting enough to keep enthusiasts happy.
Work in their practicality, throaty exhaust note from the boxer engine, and rich heritage in motorsport, and you'll understand why Porsches appeal to enthusiasts so well, despite their steep prices. However, the used car market offers many great options for those after a cheap Porsche.
1
Nissan/Infiniti
Loved for their low-priced sports cars, Nissan is the best enthusiast car brand when it comes to building great cars that enthusiasts can actually buy. The Japanese have given purists everything from the affordable Nissan Z to the Infiniti Q60 and previous-generation 370Z to the mighty R35 GT-R.
The enthusiast market also fondly remembers the Silvia Spec R Aero 240SX, 300ZX, R390 GT1, and Skyline GT-R, which earned the nickname 'Godzilla' for its motorsport dominance in the early 1990s.